Statues installed on five buses with the support of the Seoul mayor although use of public space to highlight this wartime atrocity has angered Japan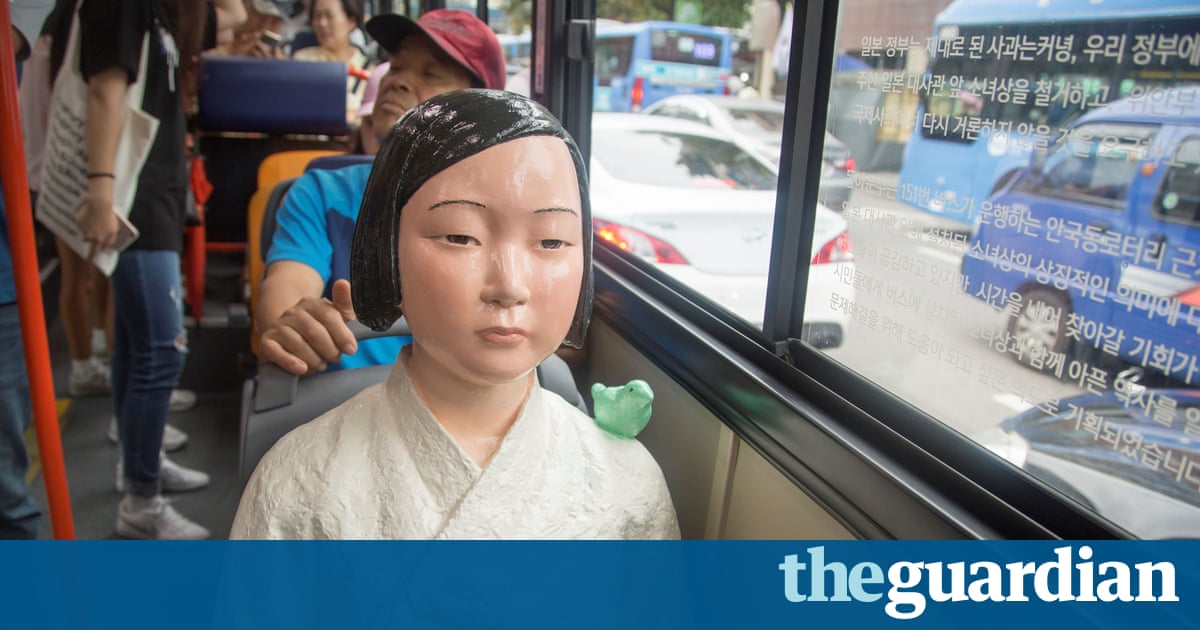 Buses serving several routes in central Seoul have acquired a new and highly controversial new passenger: a barefoot comfort woman, wearing a traditional hanbok dress with her hands resting on her knees.
Appearing on the front seat of buses in the South Korean capital earlier this week, the statues were installed by the Dong-A Transit company as a potent reminder of an unresolved wartime atrocity whose roots lie in Japans 1910-1945 occupation of the Korean peninsula.
The term comfort women is a euphemism for as many as 200,000 girls and young women, mostly from the Korean peninsula, who were coerced into working in Japanese frontline brothels before and during the second world war.
It is designed to remind South Koreans of suffering the women went through, said Rim Jin-wook, the head of Dong-A Transit, the bus company behind the statue passengers.
Seouls mayor has supported the scheme, which will run to the end of September, by riding on one of the buses and saying it was an opportunity to pay tribute to the victims.
However, the use of public spaces to highlight such a controversial issue has sparked criticism in Japan, which claims that the statues contravene the spirit of a 2015 agreement that was supposed to settle the comfort women controversy finally and irreversibly.
Read more: https://www.theguardian.com/cities/2017/aug/16/buses-seoul-comfort-women-statues-korea-japan